I saw one movie last month:
Austenland
! It was so charming, and so funny, and put me in a good mood for the rest of the day! When it comes on Netflix, I would recommend everyone see it! This coming month, I especially want to see
Romeo & Juliet
. Doesn't it look amazing?!
A.C.O.D.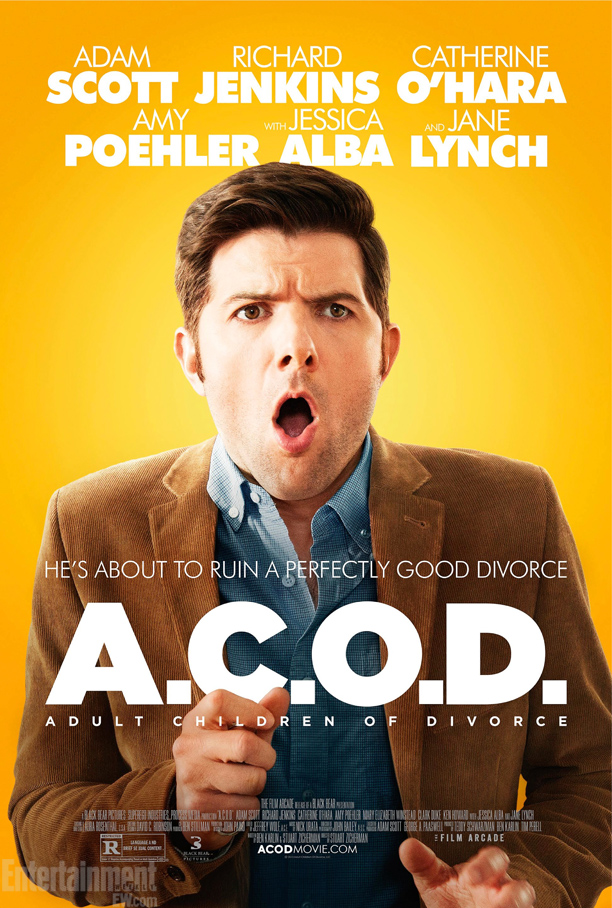 A man (Adam Scott) becomes aware that he was an unknowing participate in a study about children of divorce, and now years later they want to do a follow-up study. Meanwhile, his brother (Clark Duke) is getting married, which brings their parents back together. Also starring Amy Poehler, Jessica Alba, and Jane Lynch. The title stands of Adult Children of Divorce. Check out the
trailer
.
(October 4)
Gravity
Medical engineer Dr. Ryan Stone (Sandra Bullock) is on her first space shuttle mission with veteran astronaut Matt Kowalsky (George Clooney), who is on his final mission. While on a spacewalk, debris crashes into their space shuttle, mostly destroying it and leaving them stranded without communication back to Earth. The
trailer
is so terrifying that you can't look away.
(October 4)
Romeo & Juliet
The classic tale of love, loss, and family drama is coming back to the big screen. While set in Renaissance Verona, the film will not be using Shakespeare's traditional dialogue and only follows the play's plot. I'm interested to see how this works out and to see if they lose any of the original charm of the play. The
trailer
looks amazing though.
(October 11)
12 Years A Slave
Based on the 1853 autobiography of Solomon Northup, this film chronicles the tale of a free black man kidnapped in Washington, D.C. after being after being lured from New York and sold into slavery. He worked on a plantation in Louisiana for 12 years before being freed. The
trailer
is so emotional and raw, and this film will no doubt get some Oscars.
(October 18)
Other movies coming out in October:
Grace Unplugged (October 4)
Runner Runner (October 4)
The Summit (October 4)
Captain Phillips (October 11)
Escape from Tomorrow (October 11)
All Is Lost (October 18)
Carrie (October 18)
Escape Plan (October 18)
Blue is the Warmest Color (October 25)
The Counselor (October 25)
What movies do you want to see this month?