Today I have an interview with Rachael,
the owner and jewelry maker behind Simply Chic Jewelry.
Your Etsy shop is called Simply Chic, but you used to make jewelry at your Dreaming Leo Designs shop. What made you want to start fresh?
It was a very hard decision for me to want to start fresh but I felt it was the best way to re-brand myself and my jewelry. DreamingLeo was not a successful operation as I kind of jumped in head first so I felt it was best to leave it all behind. Fall down seven times, stand up eight! I took a long break and came back with a plan. My jewelry now is completely different from what it used to be. With DreamingLeo I did not really have a direction and now I do. I like to make simple, colorful, dainty and hand stamped pieces. That is what all customers can expect from me.
How did you get into jewelry making?
I have a type A personality and always feel the need to stay busy. At first I did it for stress relief from my BA and MBA courses but it has turned into so much more. I realized that I had the ability to make jewelry the way I wanted it and it was much more cost effective. It is funny to me to see my pieces back then (2010) and compare them to now. We all start somewhere!
What's the best thing about owning a jewelry shop? What's the worst?
My favorite part is I am ecstatic there are people that enjoy my creations. When I first debuted my stamped necklaces on my personal Facebook page the response was unreal. I finally felt like I am doing what I should be doing. I would like Simply Chic to reach many customers across the world. I sent my first order to Australia and I was so giddy at the post office. It was kind of like "wow this is really happening!"
The worst part about owning a jewelry shop, for me, is maintaining it. Simply Chic is a one person operation. I am the design department, packaging department and shipping department! It can be overwhelming sometimes. I have a process now but when I first started, Etsy just seemed like a daunting task. Jewelry has to photographed at different angles, the pictures have to be edited (contrast/brightness), logo added and then uploaded to Etsy. Every piece also needs a description so the customers understand what they are purchasing. But owning your own business is hard work and the work must be done in order to be successful. Besides, I love doing it so all of it is okay with me!
You're on a journey to lose weight (and you're doing an amazing job by the way). What's the most important thing you've learned along the way? Has anything changed about how people treat you?
Thank you very much! I have learned that I am worth more than the number on the scale. I know it sounds cliché but it is so true. My fitness and health journey has been more mental and emotional than physical. Weight loss is just a side effect, I am so much more healthier now. I am a lot happier, have more confidence and truly value myself and what my body can do. It is a journey of self-discovery because I am constantly pushing the physical limits with my body. When I did my first 135 pound barbell squat I could not believe it. Before I started on my weight loss journey I could not even imagine squatting 40 pounds.
I receive a lot more compliments now than I used to before but I also carry myself differently. I walk around with a breadth of confidence because I have worked hard to get where I am now and I am not stopping anytime soon. I wear my hair down more, I smile more, I laugh more, I am not afraid to take selfies without make up now and people notice. It has all been positive for me, which I am fortunate. I know there are people that go through these journeys and still experience negativity which is awful.
What's one place you've always wanted to visit?
Oh gosh, it's hard to choose just one place. I have a top 3 but I would say Australia is the place I have wanted to visit for the longest time.
Do you have a favorite book? A favorite author?
1984 by George Orwell has to be my favorite book. The ending was not what I expected and I was really upset and bothered by it. I also really like Angels & Demons by Dan Brown. I could not put it down when I read it.
I do not read a lot but when I do the authors are scattered. I have read books by Dr. David Perlmutter, Dan Brown, David Sedaris, George Orwell, Suzanne Collins, E. L. James (which woman hasn't read those?).
What did you read recently that you wish you'd gotten to sooner?
My most recent read was 1984. I read that during my MBA courses and I really wish I would have read it sooner. I may not have understood it much in high school like I did a few years ago but it really is a book everyone should read.
How do you stay inspired? Any tips?
I love getting advice from my friends. I have a few people I reach out to with a necklace idea and I have been told "no that won't work" a few times.
My creative juices are already flowing! I have had so many ideas the past few weeks that I wish I would have had them sooner so I could have them all done before Christmas. But creativity rarely works like that, ha!
Color is a big inspiration of mine as well. A lot of my pieces are available in different colors and I do that on purpose. If I like a certain style of t-shirt, I want it in every color. Same thing with my jewelry.
My biggest tips to stay inspired:
Don't be afraid to mess up. You cannot be afraid to fail! Sometimes the best ideas come from failing. If you have an idea but it doesn't turn out as planned it could spark a new idea or design. I have used up so many stamping blanks just from ideas but the end results have been great!

Ask family and friends for ideas. Consider them part of your customer base!

Take a break from it. Writers get writer's block and jewelry designers get jeweler's block (as I like to call it). It happens and sometimes it's best to step away from a while and come back. You don't have to step away for a long time either, just until you're ready to get back to it.
Simply Chic Jewelry Giveaway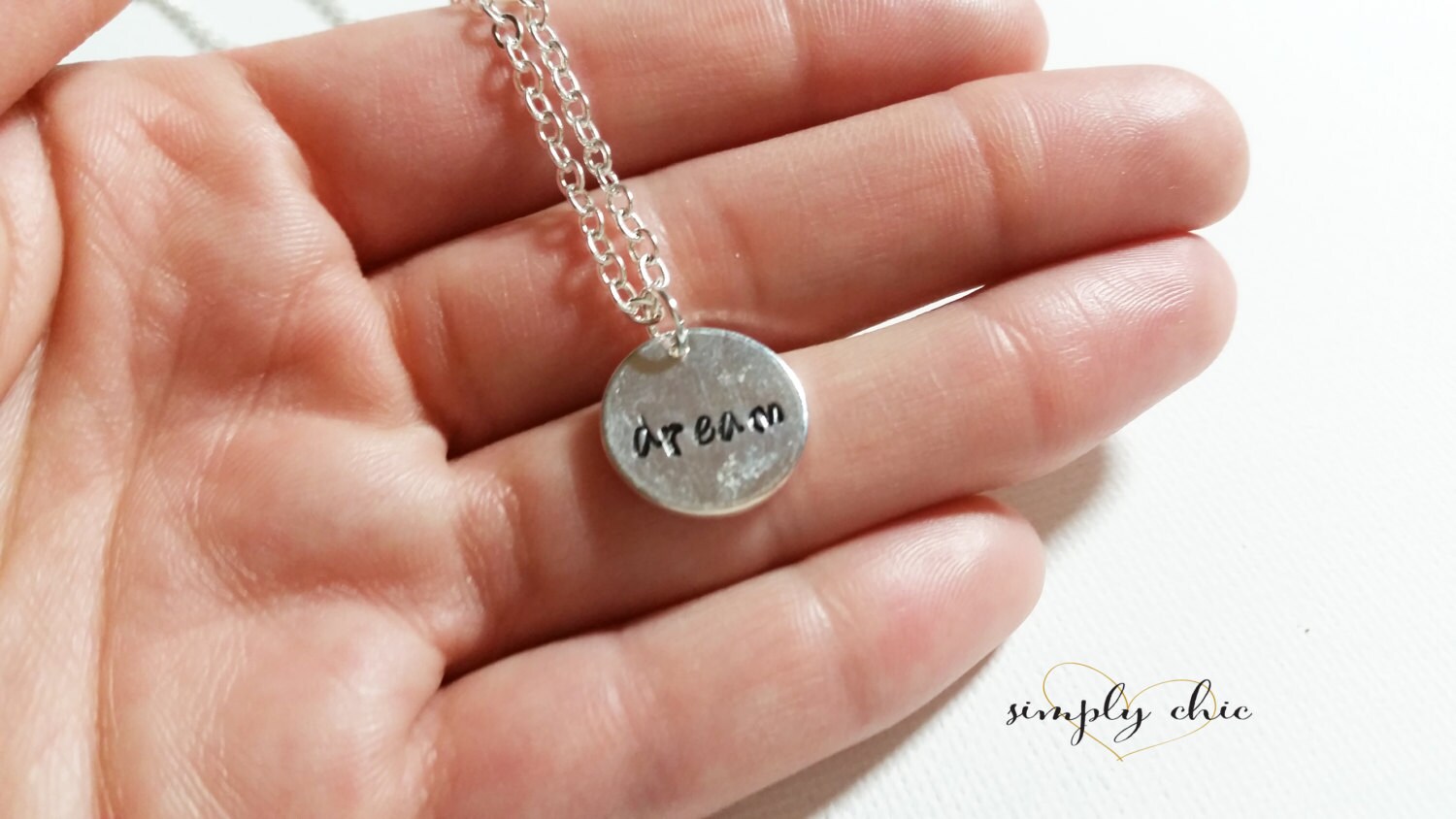 a Rafflecopter giveaway